Emmeline Chang is an award-winning writer, master coach, and creative mentor who helps artists do their truest creative work and succeed in their careers.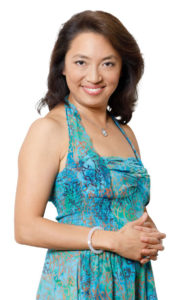 Through partnering with Emmeline, her clients have made dramatic career leaps: finding agents, winning awards, publishing regularly in The New Yorker, being featured in the Tribeca Film Festival, and more.
Emmeline has led a copywriting team at a Madison Avenue ad agency, run a successful writing business, and taught fiction and nonfiction at well-known NYC writing schools and workshops. Drawing on over two decades of career experience–as well as training in numerous transformational modalities, Emmeline is a catalyst for career- and life-changing results. She has been featured in The Huffington Post, Big City Lit, and Bklyner. Emmeline graduated from Princeton University, has an MFA in writing from Columbia University, and lives in Brooklyn, New York, with her husband and two sons.