Writing
Here's a peek at some of my fiction and nonfiction.
Fiction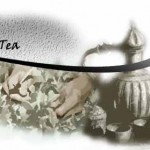 An excerpt from "Milk Tea With Pearls"
From a collection of stories about people whose lives are shaped by tea. Characters in these stories include the mistress of an Indian tea plantation under British colonial rule and her servant, a man whose career is destroyed by the Boston Tea Party, a sailor shanghai'ed onto a tea-carrying clipper ship, the owners of a gay and lesbian teahouse in mid-1990s Taipei, and more.
"Forty, Love"
First published in Love Stories: A Literary Companion to Tennis (Citadel Press).
Nonfiction
"The Tango Junkies"
Descending into the subculture of those obsessed with tango.
Want more? Click here to get tastes of my new fiction, event updates, and creative infusions (notes on how to do your creative work and create a life you love)!