Artists are truth tellers who reveal what is and visionaries who see what could be.
During this time, I'm sharing some of my most beloved novels by Black authors.
Up today: The Broken Earth trilogy by NK Jemison (@nkjemisin)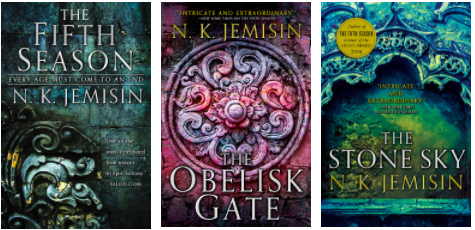 Sci fi/ fantasy at its best! I was enthralled by this trilogy: a incredibly original premise that revealed itself in layer upon layer, a fascinating social world, and a story where oppression, history, exploration, and family unfolded in illuminating and riveting ways.
#blackvoices #blackfiction #blacklivesmatter